I wanted to create a Premium Packaging design that was based on an "untwisting cylinder".  The stand is designed to showcase the Untwist and conform to the profile of the toy. 
The top of the cylindrical packaging unscrews, or rather "untwists", from the bottom.
An exploded view of the complete packaging.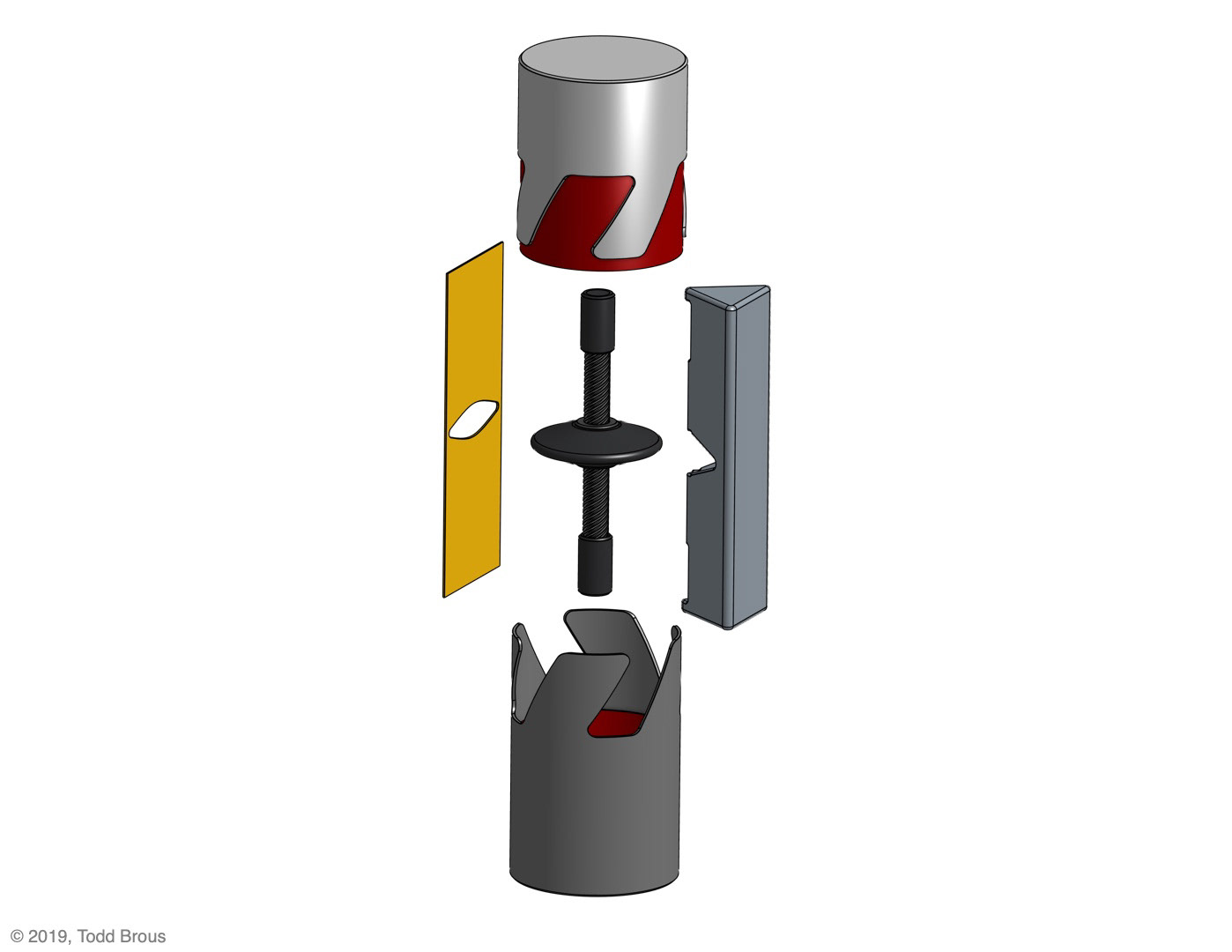 When the box is opened, it reveals the Untwist and the Stand supported by a paper card insert (shown in yellow).  The insert is designed to support the Untwist inside of the cylinder and to keep it in place during shipping.
The insert will include copy and content for the consumer.
There is an "inner support layer" (shown in red) on the inside of the cylinder.  This helps support the "twisting teeth" on the outer package layer.  Without this added thickness, the teeth would tend to bend.